Analyse the results of my candidates
How do I use the Comments feature?
The AssessFirst application, the all-in-one tool!
The Comment feature means that you can share your impressions of a candidate directly on your candidate's profile. Comment during an interview, make notes after analysing a profile and fuel collaboration between HR and hiring teams!
How to access it?
On a candidate's profile, you can see the Messages icon.
Select it and a pane appears on the right.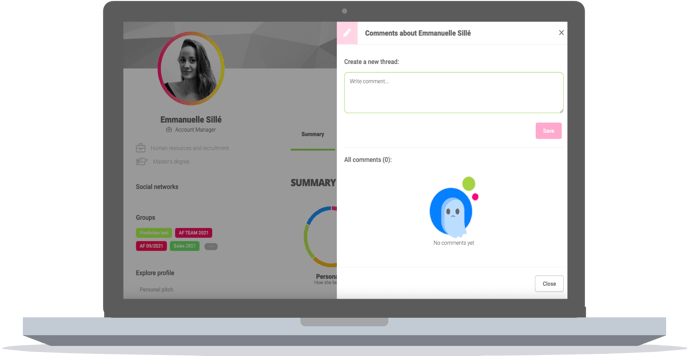 Below, you can see the messages left with the name of the author. It is also possible to reply to a message, creating a thread.
The author of a comment has the possibility to edit or delete it.