Need to present your teams' talents in a meeting while preserving everyone's anonymity? With the new version of our application, you are now able to do just that via this option, which allows you to anonymise the Talent Mapper.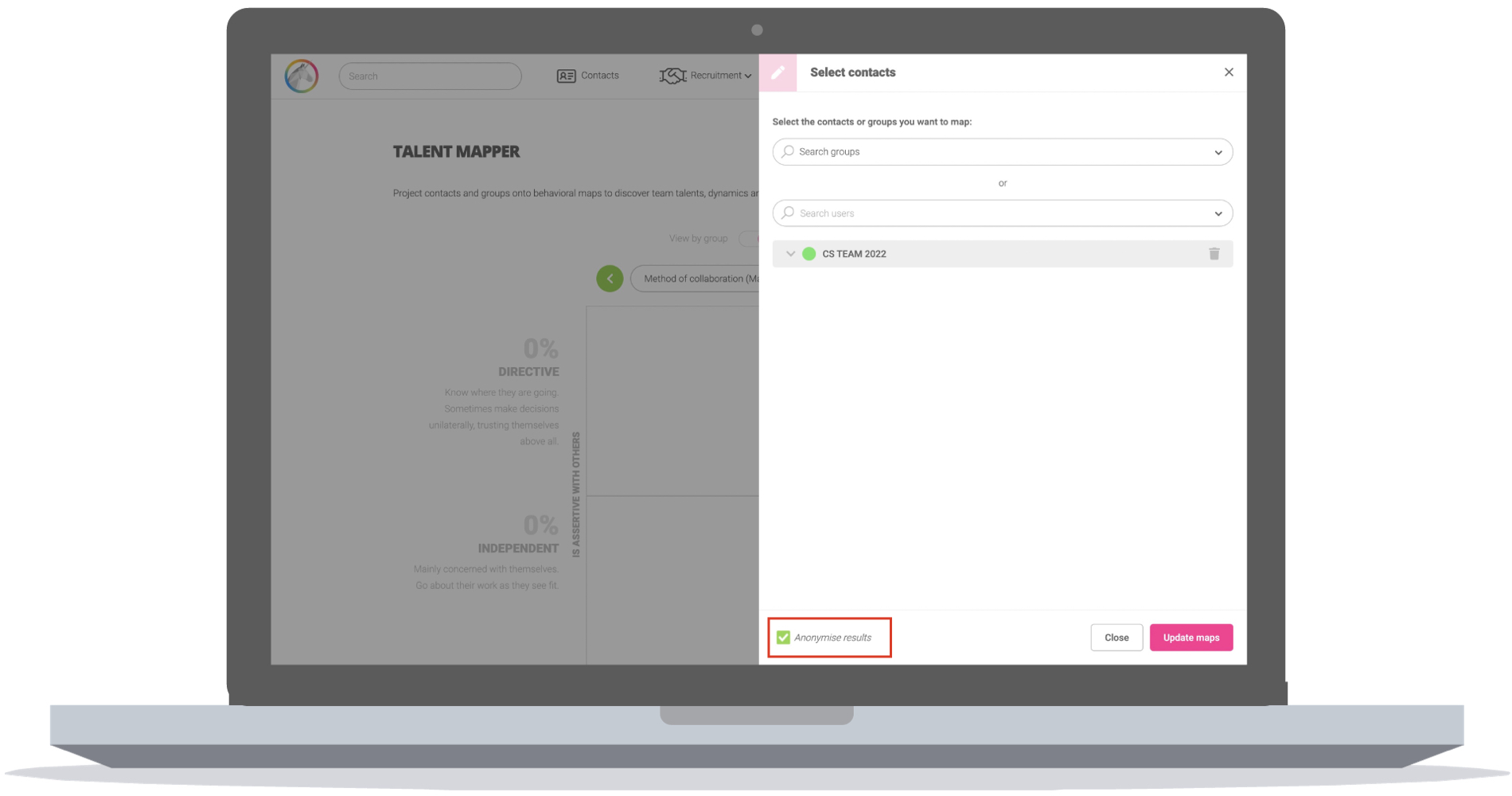 Simply select the option: Anonymise results, at the bottom of the side panel (the window on the right side of the screen). Then click Update maps.
With this option enabled, your contacts' avatars are replaced with different color dots. If several dots are in the same place on the map, the point splits into several colors.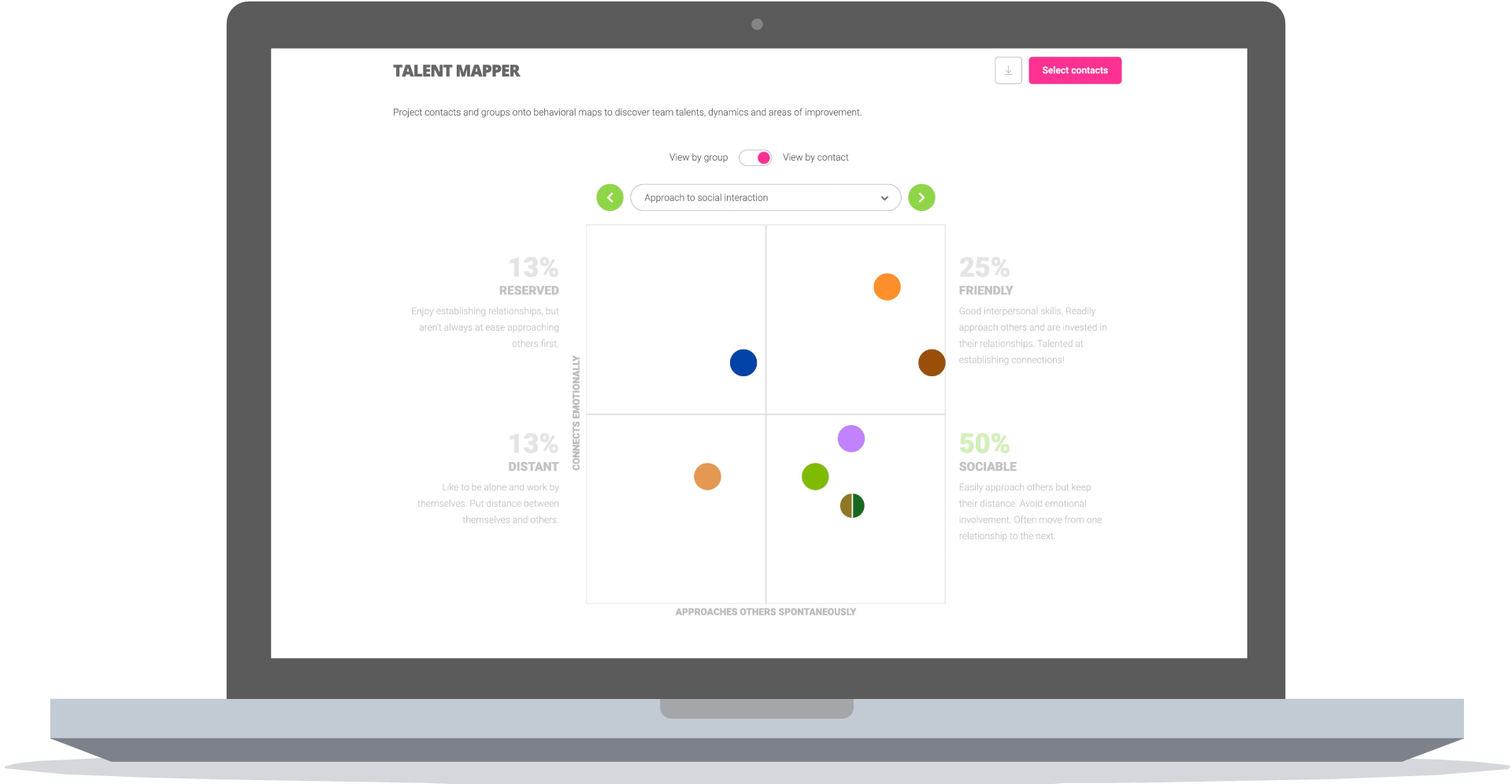 You will see up to 8 different colors!
If more than 8 contacts are located in the same place on the map, a number is added to the color.
During a presentation, if you need to know who the contact on the blue dot is, for example, just hover over the dot and they will be revealed.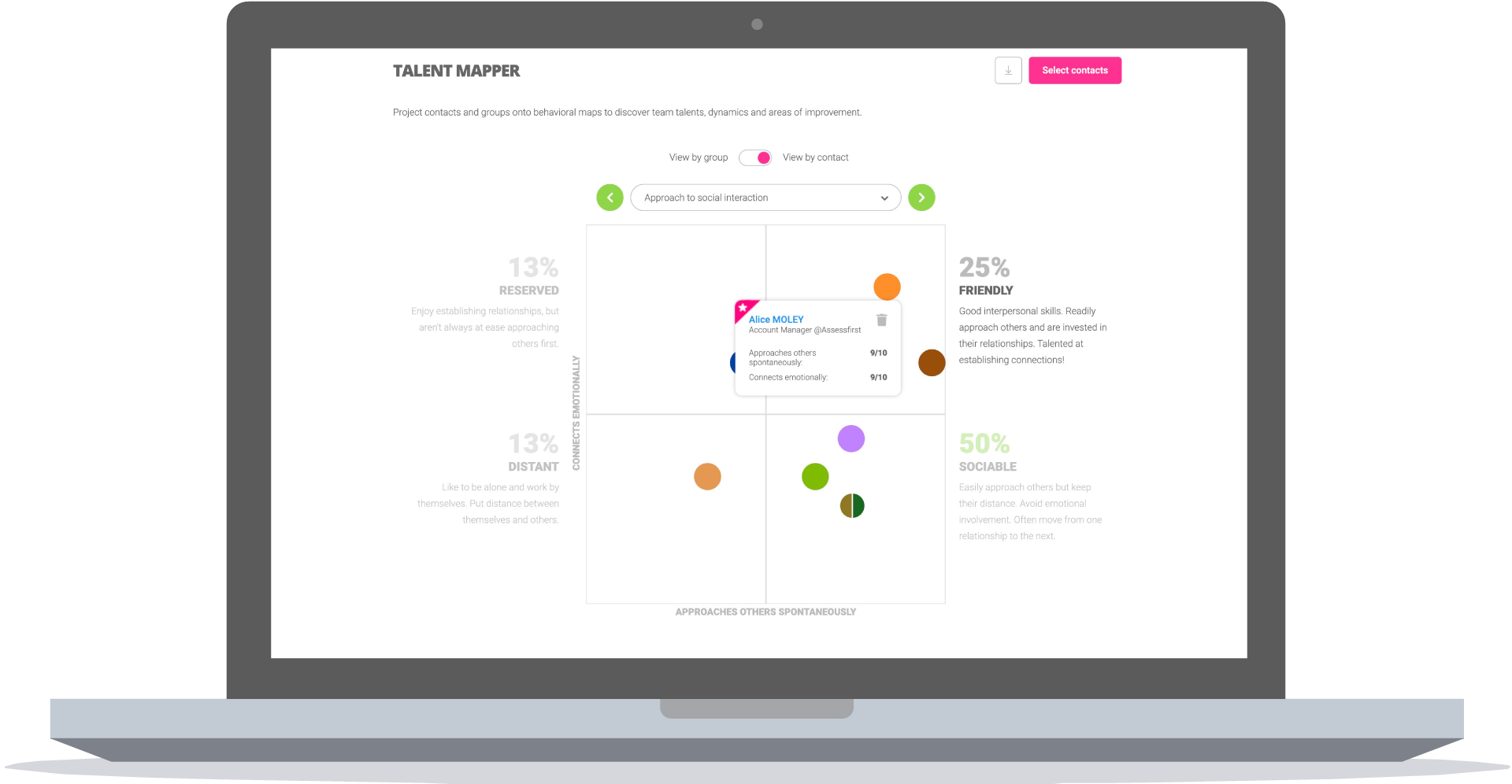 Make your Talent Management simpler, more intuitive and biais free!