To connect to your AssessFirst account, just follow these steps:
1️⃣ - Go to the web address: app.assessfirst.com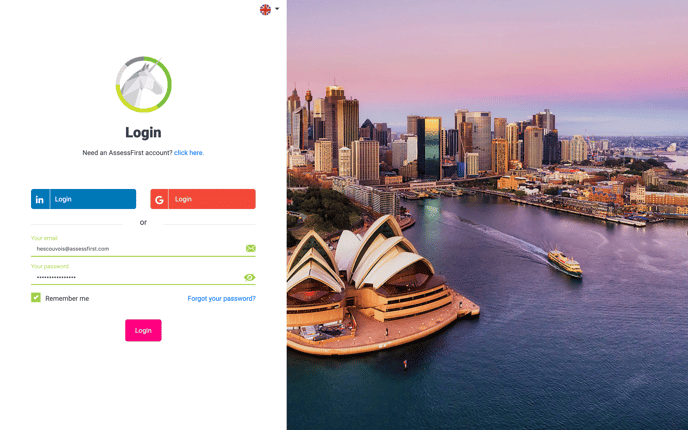 2️⃣ - Enter your email and password.
3️⃣ - Click on the "Login" button.
If the message "These credentials do not match our records" is displayed, it's generally for one of the 3 following reasons:
▶️ There's a spelling mistake in the email you've typed.
▶️ You're trying to connect using an email that isn't connected to an AssessFirst account. If you have another email address, try to connect with that instead.
▶️ The password you entered is wrong, reset it by clickin on Forgot your password?
If you have followed all these instructions and the problem still persists, contact us.