If you have forgotten your password, you can reset it with the following steps :
1 - Go to the web address https://app.assessfirst.com
2 - Click on "Forgot your password?".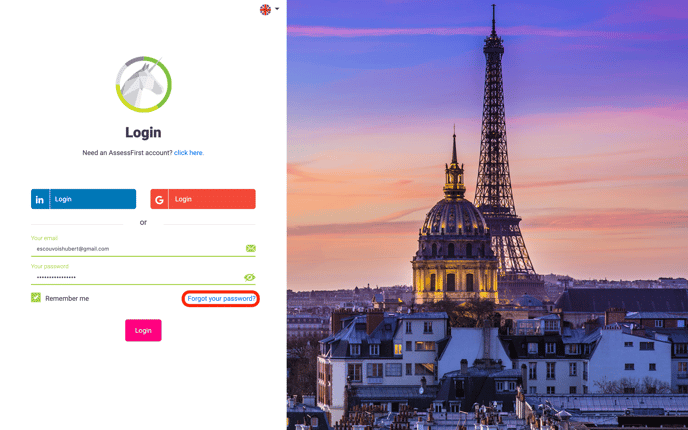 3 - Type in your email address.
4 - Click on the "Send email" button.
5 - Sign in to your email account, open the "Your password" email from AssessFirst, and follow the instructions within.
Trouble-shooting
If the message "The email you have entered does not exist" is displayed, it's generally for one of the two following reasons:
There's a spelling mistake in the email you've typed.
You're trying to connect using an email that isn't connected to an AssessFirst account. If you have another email address, try to connect with that instead.