61% of HR professionals say that their biggest challenge - on a daily basis - is a lack of time and resources.
Do you recognise yourself in this 61%?
When you have an extensive database of candidates, it can be difficult to quickly sort through all the profiles.
With this in mind, we have created the Profile Suggestion feature. Linked to recruitment campaigns, open positions, a field or a predictive model, this functionality allows you to quickly access the 40 profiles that best match your search. And help you to discover talents that you never thought you had!
How to access it
After creating your campaign and choosing your predictive model, select the star icon in the top right.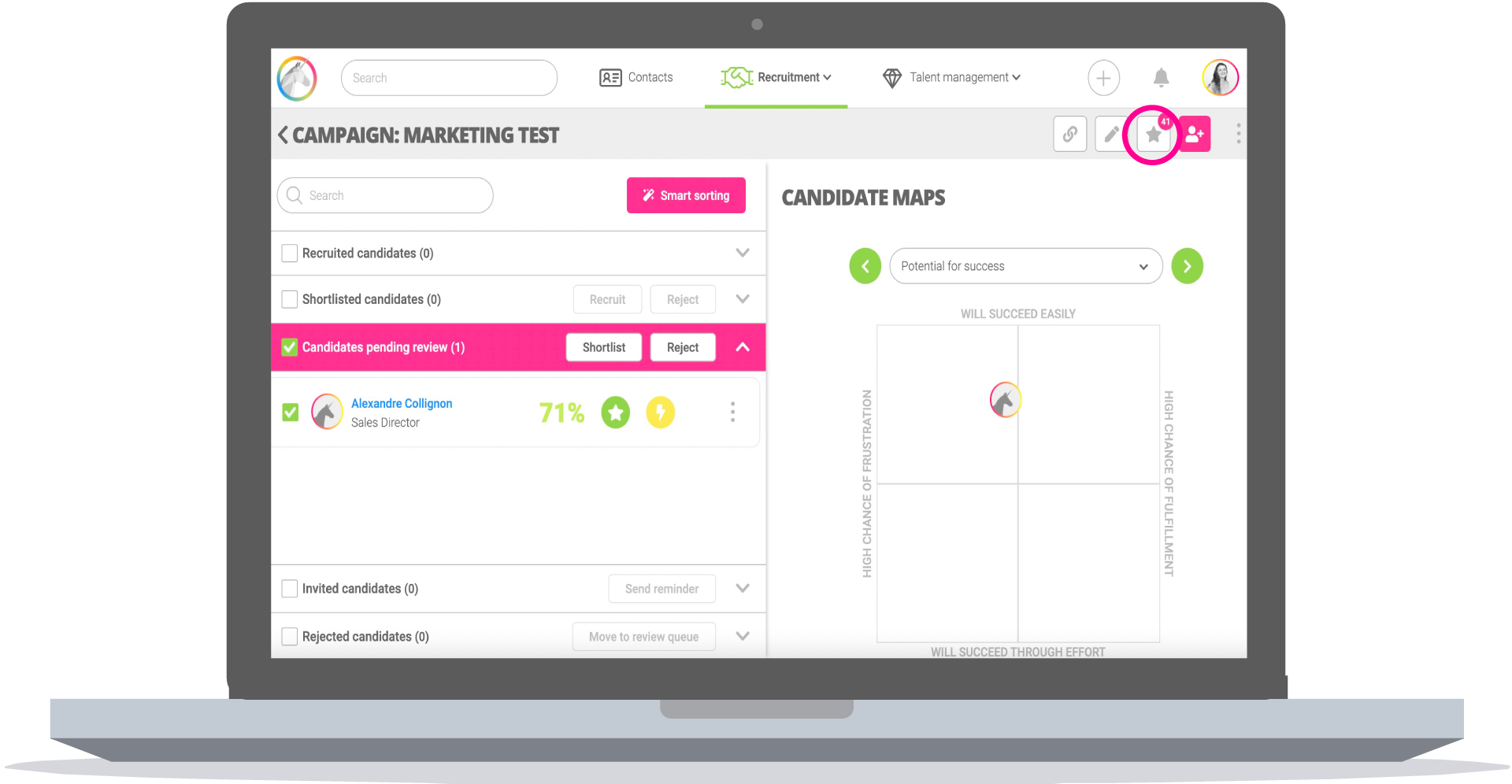 This will take you to a list of candidates with a high affinity to your search.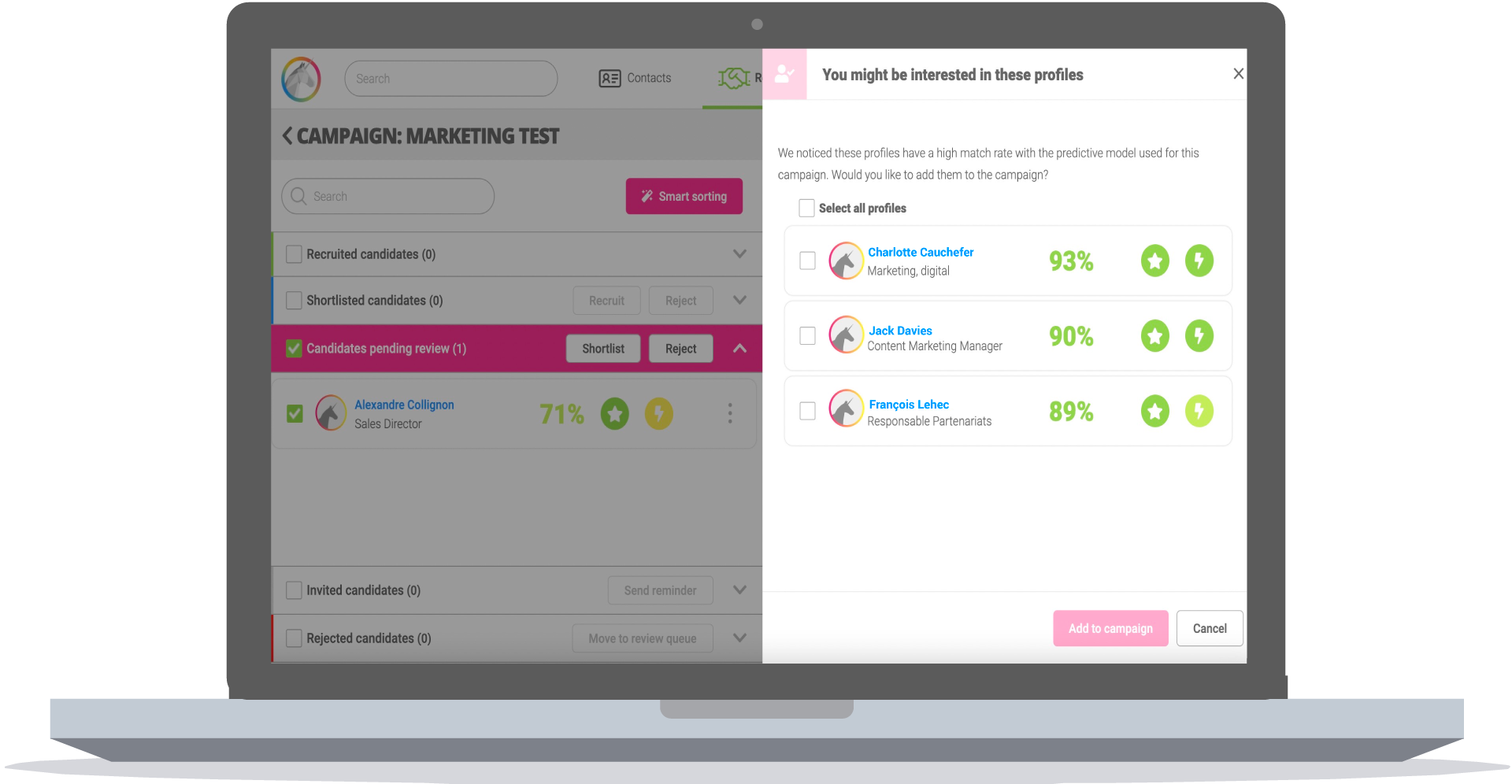 You can simply add them to your campaign by selecting them.