Discover the possible integrations between AssessFirst and our partners!
Access to the marketplace
⚠️ To access the platform, you absolutely must be an account administrator.
If you are not an account administrator, send an email to hello@assessfirst.com
To access the platform, you must click on your profile picture or avatar at the top right of the screen.
A drop-down menu will appear. Then click on "Integrations".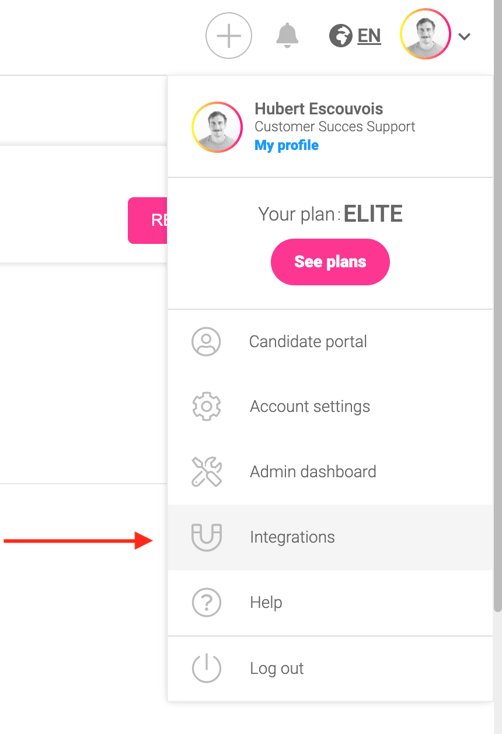 Presentation of the Marketplace
Find the list of available integrations from the "integrations" page
You can search for the integration of your choice by entering its name in the search bar or by scrolling down the page. The integrations are listed in alphabetical order.
If the integration you are looking for is not available, click the highlighted Contact Us button to have us perform additional integrations.
If you need additional information, you can make an appointment with AssessFirst to help you choose. Click on "Help me choose" and select the slot of your choice.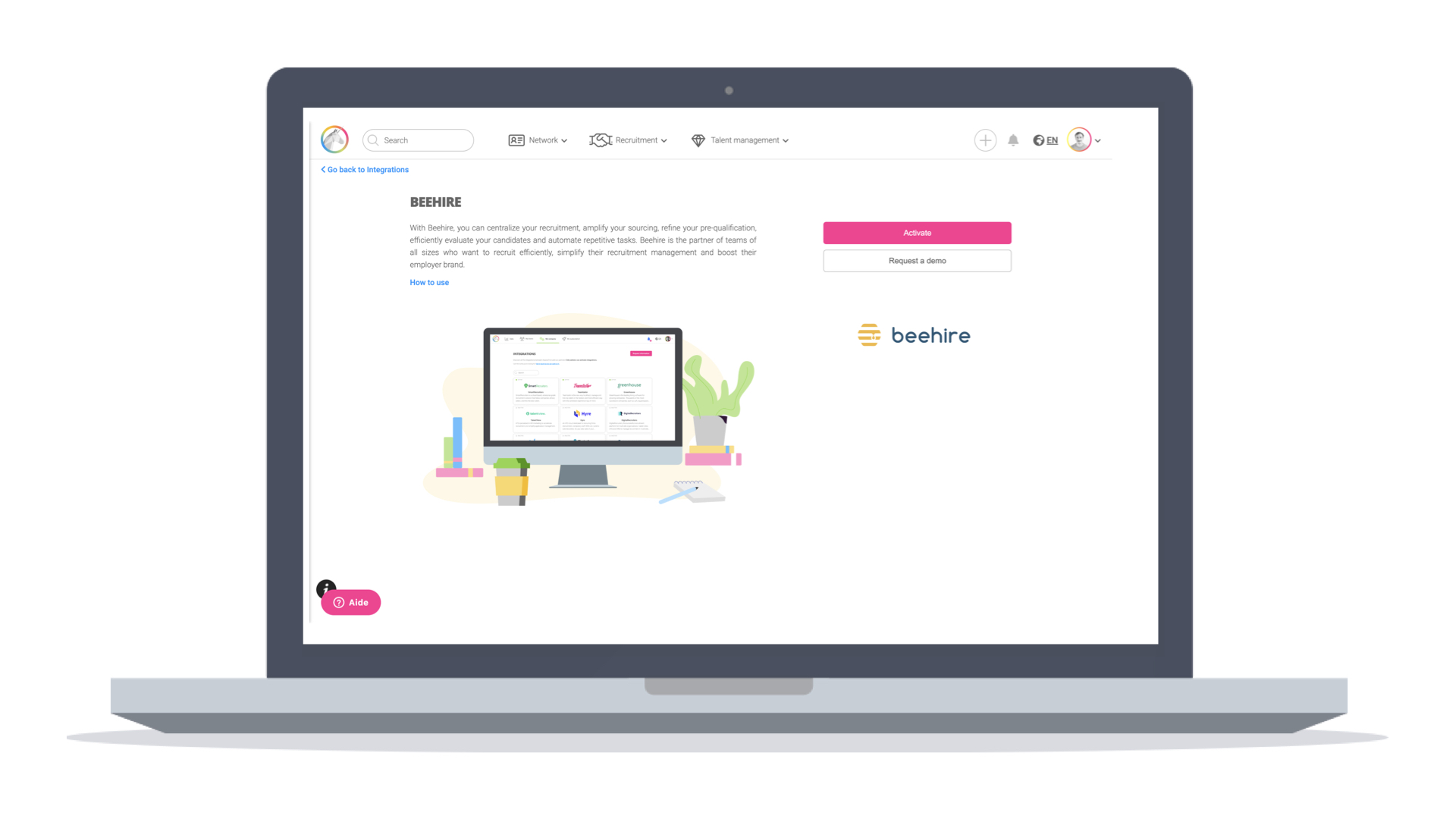 Activate your integration

Once you have selected the integration of your choice, you have the option

Either activate the integration by clicking on "Activate"
Request a demo of the product by clicking on "Request a demo".
When you click Activate Integration. A page opens, follow the information on the screen to complete the activation of your integration.